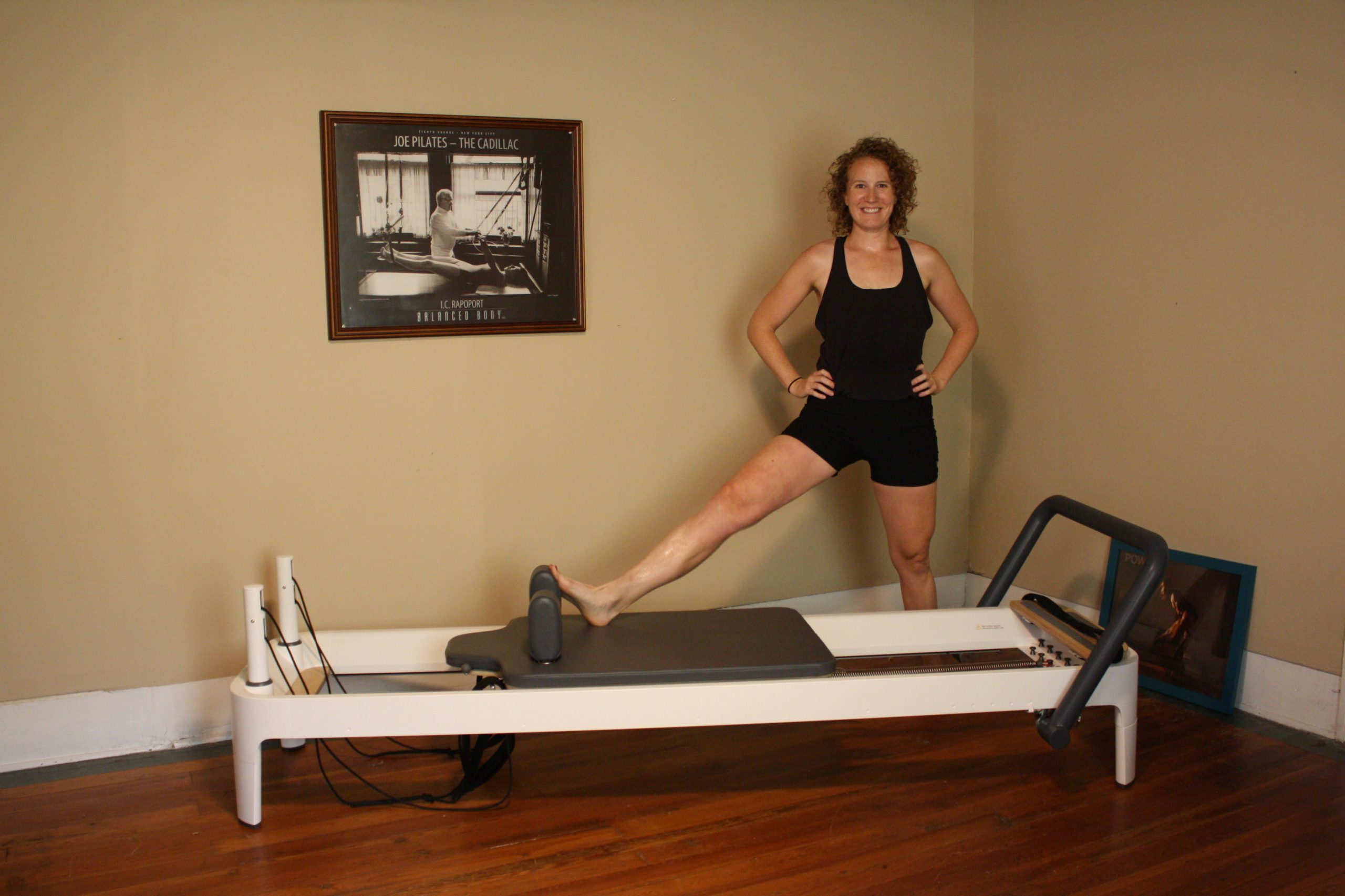 As some studios remain closed due to COVID-19, I've heard lots of discussion about how to make money (hello Zoom teaching) and whether renting out your Pilates equipment to clients is a good idea.
I've received several requests for my thoughts on renting equipment to clients, and wanted to share them here. While I don't have concrete answers for every situation, I do want to bring up several important factors to consider before you decide to let a piece of equipment leave your studio in the care of someone else.
Reminder: I'm not a lawyer or accountant so please consult your attorney and/or accountant for specific information.
How much to charge
Let's assume you are renting out the equipment to make money. There are plenty of studio owners who will want to rent out equipment simply as a favor or sign of goodwill, which is wonderful, but I recognize not everyone can do that.
When considering prices, be sure the money will be worth the effort. If the money won't be worth the effort, make sure the emotional rewards will make up for it. Moving equipment and trusting someone else to care for it requires a lot of energy. Make sure you won't regret it before agreeing to it.
There are a few fees to consider:
Monthly or weekly rental fee.  Off the top of my head, I think $100-300 a month is fair, depending on where you are located.
Security deposit.  It's unlikely that you can get someone to give you the entire cost of buying a new piece of equipment if yours is irreparable, but you can ask for a deposit that would cover the cost of a major repair like a new rope spool system, new carriage upholstery, new wheels, new footbar, etc.  Obviously, this cost will vary, but I think $200-300 is a good deposit amount that will cover a variety of common replacement parts.
Moving fee.  Who is going to transport the equipment and set it up? This is a toss up, some of you will have no problem trusting your clients to safely transport equipment, while others will not.  If you are moving the equipment, consider charging a $100 delivery fee, and budget about 1-½ hours to partially disassemble, load, unload, and re-assemble in its new home.  (This doesn't include drive time).
Consider requiring a certain number of private equipment sessions and/or group equipment sessions in addition to the equipment rental fee.  This means you'll have extra guaranteed teaching income and they'll have the benefit of virtual equipment classes over virtual mat classes.
Insurance and Liability
The chances that your client might get hurt on your equipment go up quite a bit once it leaves your possession and supervision, so it's important you are aware of where you are covered and what for.
Does your studio liability insurance cover injury to your client while on your equipment if you or one of your instructors aren't supervising them? I think this is pretty unlikely, but you should check and ask if they can cover it or not.
Have your lessee sign a new liability waiver specifically for working out at home on your equipment. If you need help drafting one, Conscious Counsel is a great place to start.
If something happens to your equipment that is out of anyone's control, you want to make sure you'll be compensated for the cost of replacing or repairing the Reformer. This could be because someone breaks in and vandalizes it, a natural disaster strikes, the house catches on fire, or they host a party and a child, friend, adult, damages it, etc. You could ask for a copy of the homeowner's or renter's insurance policy, and have some other document that states the lessee will take responsibility for the replacement of the equipment if something goes wrong. Again, Conscious Counsel is a great resource for this kind of thing.
Transportation and Care
Now that we've considered the what-ifs and money considerations, let's talk about the practical steps to take to make sure the equipment is returned in the same condition it left in.
Take detailed photos of each part of the equipment before it leaves the studio so you have a record of the starting condition. File these in a location that makes it easy to identify which Reformer they belong to, and consider emailing them to your lessee, as well, so you each have a record.
For tips on moving equipment, check out Part 1 and Part 2 of my Moving Pilates Equipment blog series.
Send a 1-page care guide along with the equipment. You can download an example care guide here. This covers: what to clean with, what NOT to clean, how often to clean, and states the lessee should not do any tune-ups or replacements without your consent, and the lessee must notify you as soon as possible when something goes wrong.
I hope you found this list helpful. If you have anything to add, or want to share your successful story of leasing your equipment, please shoot me an email. I'd love to hear about it!
P.S. If you just want to sell your equipment, check out my Guide for Selling Used Pilates Equipment.